Main
->
Articles
->
Rent an SUV in Baku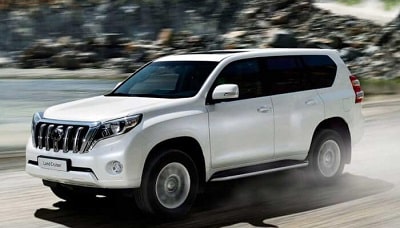 Many now dream of riding an SUV, but not everyone can afford it. To give up the dream is not a way out, go fishing or hunting, and at the same time admire the extraordinary beauty of the nature of Baku, you can contact the car rental company.
You can rent an SUV for the time you need. Also, when choosing a car, the client always has the opportunity to choose an SUV to his liking, given his financial capabilities. Modern SUVs differ from older models in their maneuverability and robust body, reliability of the suspension. The rental price is not above average, it depends on the choice of SUV.
Based on financial opportunities, you can choose not the most expensive car. All cars are subject to constant inspections, so they are safe to use. The cost of one day rental depends on the financial stability of the company and brand. Traveling on a rented car is profitable and comfortable, if you wish, you can surprise loved ones and friends, as well as feel the new sensations while riding around the city. Off-road vehicle rental is a guarantee of the quality of a country trip.
Car rental companies are working around the clock, without collateral, this is one of the biggest advantages. And to put a reservation on your favorite car, you can online, wherever you are. But you should always remember that you must have an active credit card, as well as a clean driving license. Landlords offer a wide range of services, short-term rent without a driver, rent with a driver, hourly rent, etc.
The range of services is diverse, it all depends on customer preferences. To use the services of rental means to enjoy traveling in Baku. And the self-constructed route of the trip will bring the client even more emotions from the time spent. Dissect on the road, without fear for their lives, watching the beautiful views, the desire of everyone who rents an SUV.
Car fleets are regularly updated, new SUVs are available for hire almost every day, which means that potential customers always have the opportunity to choose a worthy option for themselves for good money. The quality of comfort services is growing every day. The car, if desired, will be delivered to the place requested in the application, and if possible, the client himself picks up the car from the parking lot.
You can rental Toyota Land Cruiser, Toyota Prado, Lexus 570 and etc.