Main
->
Articles
->
Rent a car for a day Baku
Rent a car for a day Baku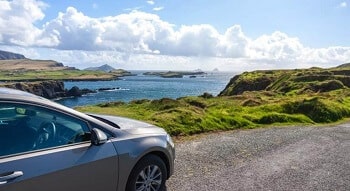 Existence in the real world is hard to imagine without a car. If you do not have the ability or desire to buy a car, you can always easily rent it. Due to the relatively low rental prices, anyone can make it. Today, personal transport has become necessary for business people, and for those who are accustomed to making rational use of their time and being sufficiently mobile.
Non-deny benefits include:
Continuous availability. You can rent a car at any time, if you don't take rare cars into consideration. This is practically your personal car. You can safely leave it in the parking lot near the house or office. Use for trips to the mall for groceries.
The appearance of free time. You do not have to wait for a taxi or a bus to get to work, you just need to get out of the house and get behind the wheel of a car, so you're welcome to go anywhere.
Saving cash. Renting a car is much more profitable to travel by taxi, if you are forced to travel daily.
Sightseeing transport. On vacation, you wanted to visit the sights in this city. But the bus ride does not suit you, a taxi is too expensive. This is where the rent will help you. It can be daily or hourly.
Business meetings. For business meetings, it is preferable to choose a representative car that assumes driving without a driver: you should not rent a limousine and drive it yourself - in the eyes of business partners, the tenant will look strange.
The rental price will be made up of the chosen class of car and the duration of the lease, another factor may be the availability of additional services (child seat, navigator, etc.). The most popular cars are economy class. Car rental locations are located throughout the city and can even be delivered at your convenient place. There is also an hourly rental of cars, which is much cheaper than a taxi. A convenient interface of the site, up-to-date information about companies and customer reviews, on the basis of which the rating was created, will help you rent a car as soon as possible and enjoy the ride.
Rental conditions may be
Age not less than 21 years
Driving experience, from one year
Passport
Driver's license
Payment of security deposit