Main
->
Articles
->
What is the best car rental or taxi?
What is the best car rental or taxi?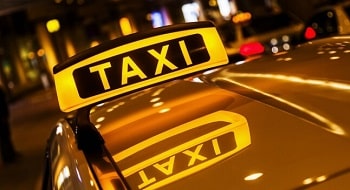 Lacking your own car is not such a serious problem and it does not matter. Opportunities are many. You can rent a car, for example. Suddenly you need to meet a colleague from the airport, you should pick a car of a suitable level just for a serious meeting. High reliability is ensured, a person does not need to be technically savvy for troubleshooting. You are the owner of the car, which is one of the advantages. In different situations, controllers, therefore, mobility is ensured in each situation.
For a resort, there is nothing easier than renting a car, unless, of course, the rights are in order, and there is no fear in a foreign area. Rented car will seem your own, and it is comfortable at any time.
Of course, a taxi is also an excellent option for travel. However, unlike a car rental, in a taxi you are just a passenger without the right to drive a vehicle. A taxi driver may demand his own conditions, be unsuitable for communication, as a rule, rudeness and tactlessness can occur very often. Here the human factor plays an important role.
As for the price, in both cases the answer is different, since when renting you should take into account the time and brand, and the taxi driver takes a fee for the distance. When renting can take into account the age, there may be strict requirements, for example, only from 18-20 years. A taxi can be ordered by absolutely anyone. At least, if you find it difficult to navigate, the taxi driver has a GPS anyway.
As a result, taxis are the most comfortable and profitable means of transportation. First, it will arrive in a short time, the price will be fair. The rest is already dependent on the taxi driver, but the main thing is to get to your destination. It is worth paying attention that renting a car is a more suitable way for independent and "courageous" people who are not afraid to get behind the wheel and drive while figuring cards.
Everything has its pros and cons. So in resolving this issue you need to be in trouble with yourself. A foreign country, a planned important meeting, a rally, escorting guests to the airport, tourist tours ... Rent a car and order a taxi will do. Do not forget to think about the limitations, the moral factor, age, price and their capabilities, the adventures and time. The choice is yours. All the advantages and disadvantages are listed above. You just have to calculate the pros and cons, the solution will pop up right away. The main thing is to be comfortable and beneficial for you or even your family.