Main
->
Articles
->
Rent a car at railway station or airport
Rent a car at railway station or airport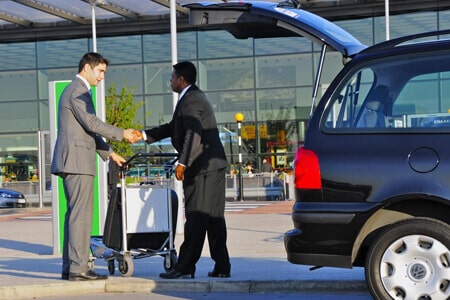 As in any city, in Baku there are large transport facilities, without which the functioning of the city is difficult to imagine. Such objects are the airport and railway station. For your personal convenience, for a one-time trip there, it's best to take a taxi, which will definitely save you time.
If you are a motorist with experience, and like to drive and drive, then you have at least a comfortable option - car rental in the firm RentaCarLux. You will be offered a trip in a rented car for a very reasonable fee. Prices are nice and definitely, will be cheaper than a taxi. Also, you will be offered a choice of cars of different models and configurations. Another advantage of our company is a convenient service for online applications. Because, while still in Azerbaijan, you will be able to choose the car model you are interested in at the price that suits you.
The site contains a description of all cars available for rent, with an indication of the cost of rental. Everything is pretty simple. You make an order online, specify the place of your final arrival, and the manager will calculate the exact rental price for you completely free of charge. Do not forget that the price depends on the selected car model.
If your arrival in Baku will be at the railway station and you need to rent a car from it, then you can also use the services of RentaCarLux. To use the service is simple, you need to contact the phone manager and make an order. When leaving the station, you will see a rented car. The driver takes him to the station. If you need free time on the road in the car to have a great time without thinking about the road, you can order a rental car with a driver. Our employees are true professionals: attentive, courteous, tactful. They will deliver the car to any place in Baku without delay.
The advantages of renting a car
The goal of our company is to deliver the customer to the desired point of the city at a specified time with all the amenities, with maximum speed and comfort.
Respect for customers is the first rule of our company, which is easily handled by qualified personnel who try to satisfy their needs to the maximum, to be attentive and respectful of their customers.
Attractive prices. Comfort is definitely cash. RentaCarLux in Baku can guarantee sufficiently low rates for its services, as it is targeted at a wide range of consumers. In our fleet a large selection of cars for every taste. You can choose a car as an economy class and business class. If you do not need driver services, you can use the GPC navigator with maps of Baku.
We guarantee travel safety. All cars are in good technical condition, undergo a systematic inspection of automotive equipment and this ensures traffic safety on the roads.