Main
->
Articles
->
Rent a business class car with driver
Rent a business class car with driver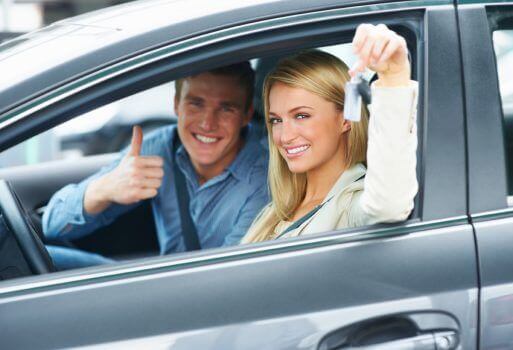 Most managers often have to make business trips and meet VIP guests. As you know, such people do not tolerate delays. What if the circumstances are such that you simply can not drive up on time? How not to lower faces and make the right impression on your potential partners?
VIP Rent is a great way out of this situation.
Imagine your guests arriving at three o'clock in the morning waiting for VIP-Rentals at the airport as a luxury Business class car. There are no distinctive or trademarks on it. Strict, brilliant in the light of night lamps, he will make the right impression about you and your company. Such cars make up a corporate taxi.
Your VIP-guests are greeted by a neat, attentive, polite driver of high qualification who knows English (German) as his hometown. He will take no questions in the integrity and safety of respected people to the hotel or to a certain destination. Undoubtedly, such a corporate taxi will affect the image of your image.
When VIPs get into a corporate taxi, their desire to have a business with you will increase. Because the interior of the presented car is clean and well maintained. It has no unpleasant odors, it is equipped with a working air conditioner and other equipment. All this creates the most comfortable conditions of movement and partners will appreciate your forethought.
VIP Rentals can serve other purposes. After all, you will have at your disposal a huge fleet of vehicles with various types of transport: From economy class models, if you need to bring documents, to overall buses, if you decide to go on a holiday with the whole team.
The outcome of most business meetings depends on the representativeness of both parties. That is why a lot of attention is paid to your appearance and the things around you. In this case, an expensive suit is not enough. An important role in creating a first impression is played by the vehicle on which a particular person reached the venue. It is clear that business partners will think about you if you come to the meeting on a cheap Zhiguli. And, all the more, it is easy to understand what impressions you will have if you get out of a luxurious, expensive car before the meeting.
The owners of large companies have a fairly solid fleet, but for a beginner businessman, it is almost impossible to get hold of an expensive car. At the same time, a vicious circle is obtained - there is not enough money for a representative car to come to the meeting and sign a lucrative contract or contract, which will lead to an increase in financial stability that is not enough to buy a car. One can talk about the importance of a representative car for private business for hours, without saying anything and not giving a concrete answer to the question of what to do if there is not enough money for an expensive car, and the meeting should take place tomorrow? RentCarLux VIP-taxi in (Moscow) is able to resolve all disputes and stop vain judgments about this.
VIP-taxi is a company engaged in the provision of expensive representative cars for temporary use. That is, you do not need to purchase a new vehicle for the meeting, you can order it from RentCarLux for a day or other period of time for a reasonable fee.
Such a decision may be justified when traveling out of town, or if a large number of people are planned at the meeting. VIP-Mercedes is also suitable for traveling around the city, in a word - it is a truly universal car. You can rent a business class car with a driver, and you get a highly qualified specialist with considerable driving experience.
Using the services of VIP-taxi in Baku, you are guaranteed to get a beautiful "cover." You need to take care of the second part - the content of your business or friendly meeting.